Nigerian-born, US-educated, Korean-speaking, wandering intellectual
And I am back!
Let me tell you a little bit more of my podcast:
(っ◔◡◔)っ ♥ The More Sibyl Podcast ♥ and the voice behind the 🎙
My name is Motolani Ogunsanya, aka Mo! Sibyl and I am a Scientist👩🏽‍🔬💉🔬💊🏥, pharmacist, and professor.
I am Nigerian by birth and origin, and still proudly so! Almost a decade ago, I moved to the US to pursue a Ph.D. degree in Health Economics and Outcomes Research (Pharmaceutical Sciences) at The University of Texas, Austin.
Now I live in the flyover state, Oklahoma State – yeah, I know, but this place is actually really cool (OK sometimes)- took me a while to finally see and say this. I still miss Texas, though!
I enjoy people to a degree and also love sharing stories and processes. My friends will describe me as crazy, resourceful, knowledge freak, inquisitive, caring, giving, pushy, empathetic, spontaneous, fun- and life-loving, and mercurial.
As a matter of fact, they encouraged me to begin this podcast to not only share the amazing ideas I had, but because I was always the curious kind with so many questions.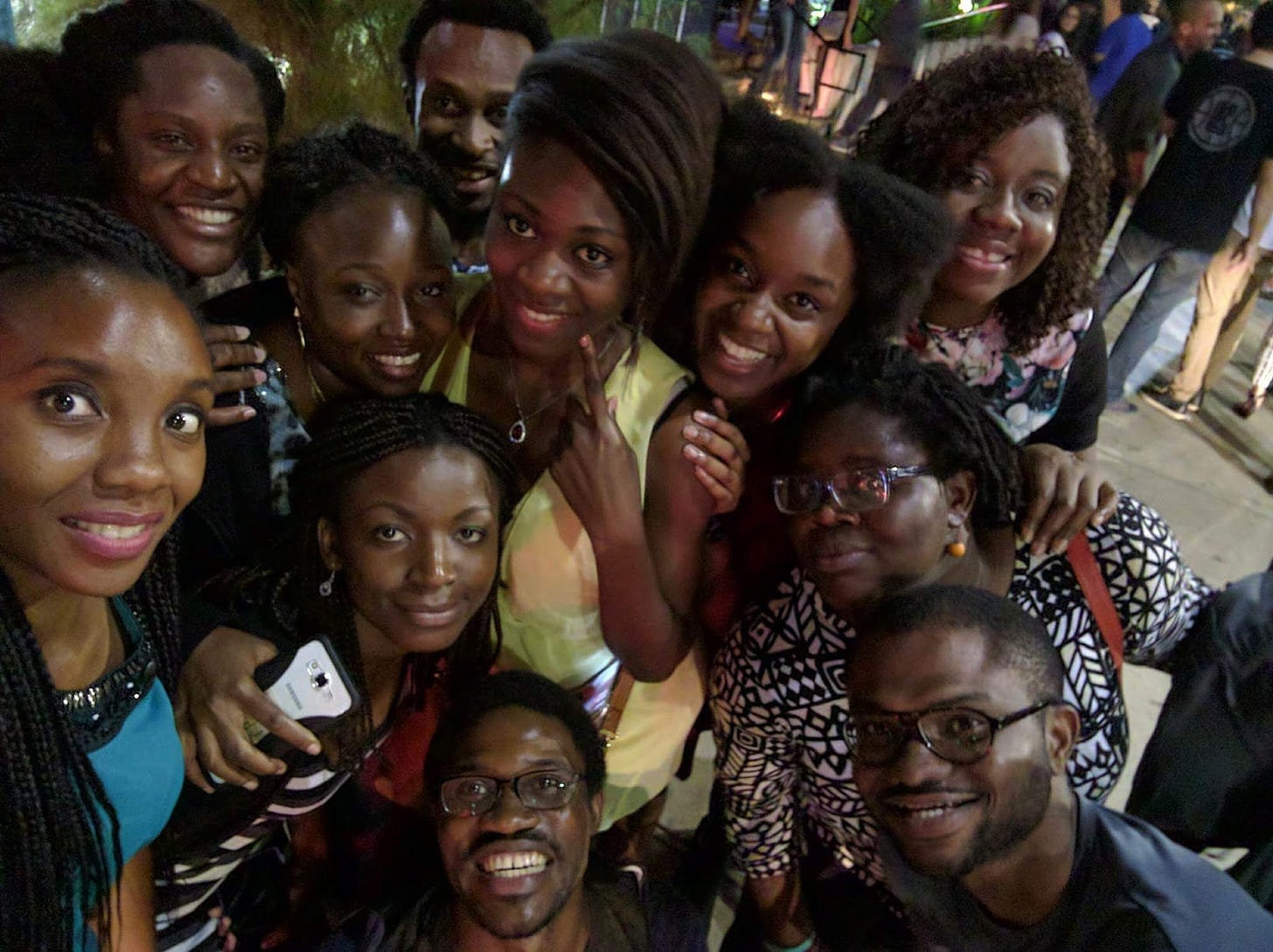 These reasons and so much more are the raison d'être for the podcast🎤🎧; to share the unique experiences of Blacks and Asians and those who love them.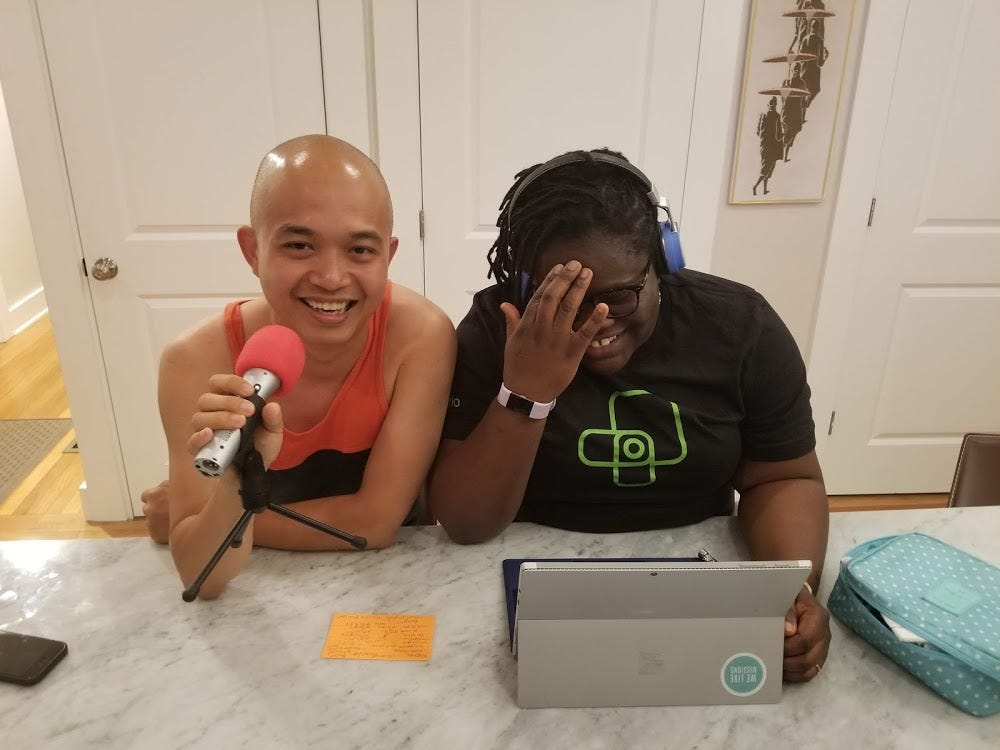 My podcast show, launched in 2018, is called The More Sibyl Podcast and is available across several platforms for podcasts, including iTunes, Stitcher, PodBean, and has reached over 50,000 people in more than 80 countries. You can view my episodes and read more about me here: www.mosibyl.com. As a podcast host, I believe in sharing stories to connect humanity against the backdrop of cultural curiosity. From December to March, I take creative breaks to allow me to write, record more episodes, meet people, learn best practices on podcasting, and most importantly, rest. Season 3 will be back in April with more amazing and bold stories that I guarantee will make my listeners feel more connected to their own process - this remains my ultimate goal.
I also find ways to support and highlight businesses as sponsors on the show; using this opportunity to let my listeners know of products and services. So, if you are a business owner and would like to showcase your legal products or services, kindly fill this form out.
During the week, you will find me conducting research in lupus or prostate cancer, lecturing PharmD and graduate students in the classroom, or attending meetings with key opinion leaders on improving quality of life and health outcomes in the patient population we serve.
On the weeknights, I am an insomniac warthog who drives her husband crazy with her insistence to not sleep by either indulging in a Korean drama, editing my podcast, studying/reading, or listening to music 🤪. I also take Korean classes during the week and teach basic Korean at a language school.
I am also passionate about travel and make sure to visit up to three countries and several cities every year. I hope to do more as my passport undergo photosynthesis to become more blue as I cannot wait to travel the world and experience other cultures 😊.
I am really excited to connect with you and would love to learn something new about YOU! These days I am working from home (for obvious reasons), learning how to ride a bike, and preparing for Season 3 of the podcast, and trying to find ways to engage my listeners! Open to ideas on this as well!
Another thing I look forward to doing once again is hiking and being out there.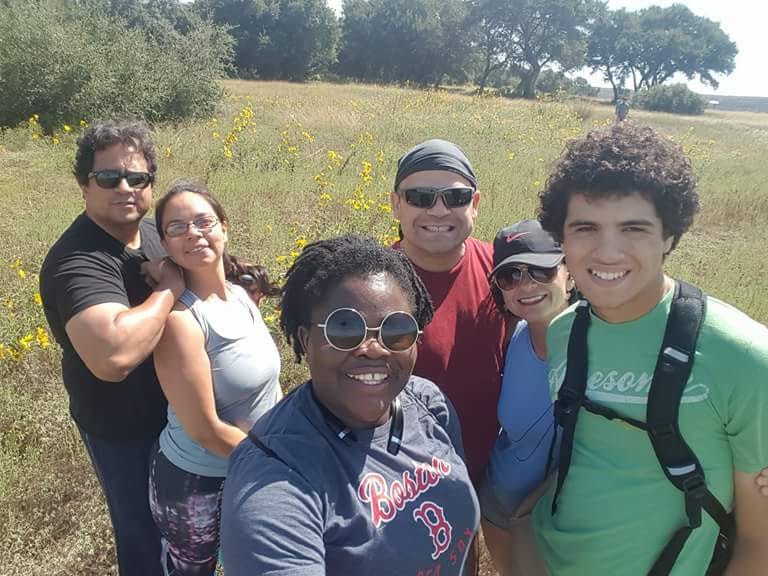 Leave a comment and let me know where you live, what your guilty pleasure is, and what new skills you are learning these days.
Stay Safe,
Mo!
Did you like this post? Kindly share and leave a comment as well. And kindly consider supporting my writing by being a paid subscriber. But no pressure, you can still get occasional freebies like this post.
Other ways to listen to the podcast inks to my podcast are below: